Community Calendar
Community
Calendar
Check out local community events, support meetings, trainings and more!
Please join us as we discuss many issues, challenges and other factors in caregivers' lives.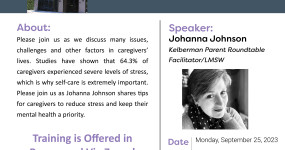 People of all abilities and ages and their families or caregivers are encouraged to attend a FREE night of family fun and networking.
Click within to view 2023 event photo gallery!