Dr. Nicole DeRosa Joins Kelberman as Chief Clinical Officer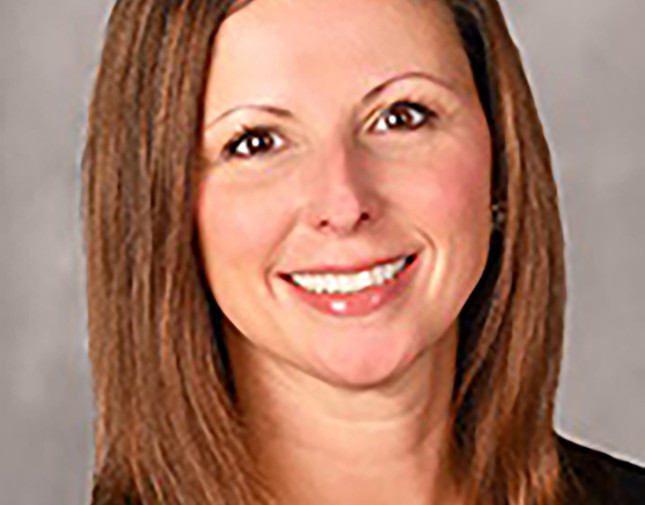 Dr. Nicole DeRosa Joins Kelberman as Chief Clinical Officer
Kelberman is very pleased to announce Dr. Nicole M. DeRosa, PSY.D., BCBA-D, LBA has recently started her role as Chief Clinical Officer. Dr. DeRosa is responsible for overseeing and expanding Kelberman clinical services including diagnostic evaluations, social work therapy, as well as Applied Behavioral Analysis treatment. Dr. DeRosa will lead a highly skilled clinical team integrating clinical supports and services across the continuum of programs provided by Kelberman.
According to Maria Cappoletti, Kelberman Chief Executive Officer, "Dr. DeRosa, a recognized expert who is well published in the field, will build upon the existing accomplishments and quality clinical services and take Kelberman to a new level as the center of excellence for Autism."
Dr. DeRosa is a dually licensed psychologist and behavior analyst in New York State, as well as a Board Certified Behavior Analyst-Doctoral. Dr. DeRosa received her MS in Educational Psychology with a concentration in Applied Behavior Analysis and her doctoral degree in School Psychology from the University of Southern Maine. She completed her pre-doctoral internship at the University of Nebraska Medical Center, Munroe-Meyer Institute's Center for Autism Spectrum Disorders and her post-doctoral internship at the Family Behavior Analysis Program within the Department of Pediatrics at SUNY Update Medical University.
Dr. DeRosa served as the Director of the Severe Behavior Disorders program at SUNY Upstate, as well as Program Coordinator of the MS Behavior Analysis Studies program. Dr. DeRosa was also Associate Professor and Research Coordinator within the Behavioral Science Department at Daemen University, as well as the Director of the Center for Applied Behavior Analysis at Daemen. Dr. DeRosa served on the Executive Committee for the New York State Association for Behavior Analysis for eight years and continues to serve on the Board of Directors for the organization.
Dr. DeRosa has extensive clinical experience working with individuals with autism and related disabilities. Dr. DeRosa has co-authored several research articles and chapters related to the assessment and treatment of behavior disorders, as well as the development of communication repertoires in children and adolescents with developmental and/or intellectual disabilities. She has presented at numerous local, state, national, and international conferences and serves on Editorial Boards of several peer-reviewed journals. Dr. DeRosa also has a successful record of accomplishment obtaining local and national grant funding to support both research and clinical endeavors.
Dr. DeRosa's clinical and research interests include the variables that influence the delivery of high-quality and compassionate therapeutic services, effective and efficient assessment strategies, treatment of behavior disorders, communication training outcomes, prevention of treatment relapse, and caregiver and staff satisfaction and collaboration within therapeutic services.